Southwire CV
Tower Expansion
Project Location 
Heflin, AL
Client Name 
Ra-Lin & Associates

Project Completion Date
ongoing
Description

Mullins Mechanical has been awarded the CV Tower Expansion work at Southwire's plant located in Heflin, AL. The project with Ra-Lin & Associates consists of the installation of the mechanical, plumbing, and utility/process systems. The work is set to begin in the Summer of 2021.
The mechanical system consists of the installation of four 350-ton chillers, a 3 cell cooling tower, pumps, and a basin sweeper system. The scope of work also includes a duplex filtration system . In total, the project includes the installation (22) Air handler units, (4) Air Rotation Units, (4) UV Water purifiers, and (2) 7000-pound heat exchangers.
The plumbing system for this project includes the installation of (4) wall hung water closets, (4) wall hung lavatories, breakroom sinks, mop sinks, ice maker boxes, and floor drains. The plumbing scope also includes installing an electric water heater and recirculation pump.The piping systems for this project include chilled water, compressed air, process cooling water, and natural gas.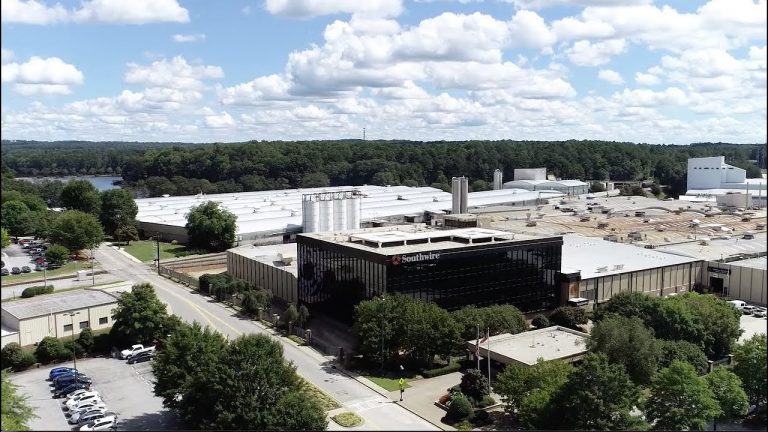 Get in touch with us today to get started on your next project.